Book a briefing during one of the upcoming  IIoT events  by emailing our Managing Editor, Lucian@IIoT-World.com:

Europe's largest Internet of Things (IoT) event will return to Berlin for its 2nd annual event on the 1-2nd June, where it will host 4,000 attendees and explore the entire IoT ecosystem. There will be 6 conference tracks, with 200+ industry leading speakers discussing their real-life use-cases of IoT/M2M technology and solutions, attracting C-Level Executives from across the board. The sessions will cover the key industry verticals including Manufacturing, Transport, Health, Logistics, Government, Agriculture, Energy, Insurance and Automotive.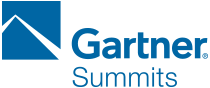 CIOs and IT leaders throughout Canada are facing an important new challenge: how to successfully apply digital business concepts to real-world scenarios, and achieve measurable, sustainable business results. With a special emphasis on Canadian business environments, the summit delivers pragmatic ways to create enterprise agility, support bimodal practices, manage top digital talent and strengthen leadership role.

The 7th edition of the Internet of Things event "Living bits and things 2017" will take place in Bled. Traditionally the event gives attendees current insights and understanding of the IoT in the central and east Europe (CEE) region and opportunity to share and discuss the challenges with professionals and experts.
This year the event is focused on developments in three major verticals Smart Healthcare and Wellbeing, Smart cities and Industry 4.0.
Due to fast technology progress it is important to be able to keep up the pace not only with the IoT and technology in general, but also to be able to efficiently manage business, customers, resources and risks. These are the challenges Living bits and things 2017 will address!
Smart Data aims to filter out the noise and produce the valuable data, which can be effectively used by enterprises and governments for planning, operation, monitoring, control, and intelligent decision making. The goal of this conference is to promote community-wide discussion identifying the Computational Intelligence technologies and theories for harvesting Smart Data from Big Data.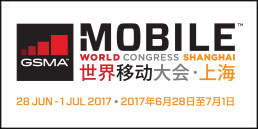 You can find everything from AR & VR gadgets, Device City, as well as workshops and activities at Yomo. Smart City expo will cover sectors of Mobile Communications, IoT, Urban Solutions, Smart Home, Smart Building and Smart Education to present how technologies and innovations improve people's daily life and to let the participants experience the convenience that mobile technologies bring.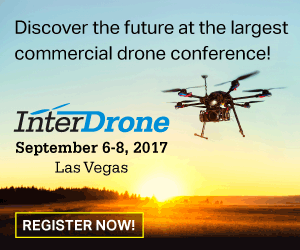 After an impressive show last year (3,518 delegates from 54 nations and rave reviews) InterDrone returns to Las Vegas Sept. 6-8 in a premier location.  It will feature 125+ sessions for engineers, software developers, executives, investors, regulators and commercial drone "buyers and flyers" in more than a dozen vertical market segments. Three distinct tracks define the event in 2017:  Drone TechCon for builders; Drone Enterprise for those using drones for commercial activities; and Drone Cinema where image quality and range are paramount.  4,000+ attendees from 6 continents and 180+ exhibitors. Receive a $100 discount off the prevailing rate of the 3-day pass by inserting the code FLYIT when prompted at www.interdrone.com.

IoT6 Exchange is a hosted Internet of Things conference that brings a select group of enterprise end users, solution providers and industry thought leaders together to address many segments of IoT strategy and solutions to enable the enterprise. IoT6 features an in-depth agenda with keynote sessions, end user panels, breakout sessions, and case studies covering the basics of IoT value, the business case, and practical applications for many enterprise verticals.

This IDTechEx Show! presents the latest emerging technologies at one event, with nine concurrent conference tracks and a single exhibition covering 3D Printing, Electric Vehicles, Energy Harvesting, Energy Storage, Graphene, Internet of Things, Printed Electronics, Sensors & Wearable Technology.

The IoT Tech Expo Event will bring together key industries from across America for 2 days of top level content and discussion. Introducing and exploring the latest innovations within the Internet of Things and covering Manufacturing, Transport, Health, Logistics, Government, Energy and Automotive, this conference is not to be missed.
PAST EVENTS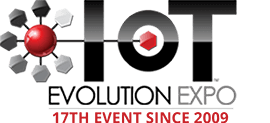 IoT Evolution includes: IoT Enterprise Operations, Connected Life and Work, IoT Developers, Business Intelligence and Machine Learning and IoT Evolution Expo Hall. The IoT Evolution Expo Hall includes a showcase of the leading IoT and M2M solutions providers plus numerous networking and informational events to keep you meeting and talking to the industry's leading minds and IoT strategists.

The Evolution of Manufacturing Awards recognize Northern Ohio manufacturers that best demonstrate the ability to adapt to the changing world and take manufacturing to the next level.  Join the conversation about the challenges of cybersecurity, government regulations, advanced manufacturing and consolidating supply chains.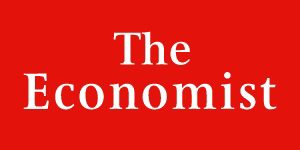 The Economist Events' Innovation Summit will gather editors of The Economist and more than 200 Fortune 500 CEOs, policymakers and disruptive entrepreneurs to share their insights and strategies for successful digital transformation.
The Innovation Summit is designed for C-level and senior executives responsible for information, technology, strategy, and marketing, who are charged with driving innovation and new product development—across industries and sectors within their business. Attendees will participate in a full day of stimulating, interactive discussion and debate.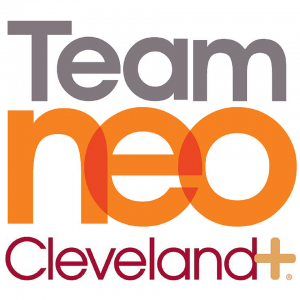 The Smart Devices & Systems innovation cluster, supports the growth of a supply chain of companies and research institutions in Northeast Ohio that provide advanced capabilities for integrating embedded intelligence into industrial products and systems.

The inaugural Advanced Design and Manufacturing (ADM) Cleveland will deliver the full spectrum of advanced design and manufacturing technology under one roof. Built to give engineers and executives access to the latest solutions at any point in the product development process, it will offer cutting-edge technologies, networking events, and educational opportunities within robotics, automation, plastics, packaging, and design technology — as well as within key industry verticals such as automotive, medtech, and aerospace.

Held once every two years in the United States, Automate is the broadest automation solutions event in North America, affording the best overview of the entire industry. Featuring the latest in cutting-edge robotics, vision, motion control, and related technologies, the event attracts over 33000 of visitors from around the world looking for ways to enhance their processes, improve product quality, lower costs, and sharpen their competitive edge.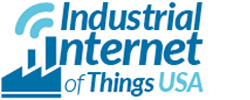 The Industrial IoT Summit is coming back to Chicago and will be bringing together a senior delegation of 120+ IoT leaders from across the US and further afield for a packed agenda. Hear exclusive keynote sessions from top industry leaders including GE Transportation, Boeing, 3M, Veolia, CNH Industrial, Halliburton and more, as well as interactive panel debates offering delegates the chance to benchmark and discuss approaches to today's challenges. In-depth case studies showcase success stories with tangible, actionable insights into securing your organisation and assets. For more information, contact John Merritt at john.merritt@qatalystglobal.com or use code "IIoTWorld" at checkout for a 40% discount here www.industrialiotseries.com/usa.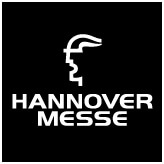 HANNOVER MESSE has been the world's most important industrial tradeshow and largest capital goods exhibition for years. And here are the numbers to prove it.

Collision is "America's fastest growing tech conference" created by the team behind Web Summit. In two years, Collision has grown to over 20,000 attendees from more than 100 countries. Attendees include CEOs of both the world's fastest growing startups and the world's largest companies, alongside leading investors and media.

This The IDTechEx Show!  event addresses the real opportunity for the Internet of Things, not hype. Business models, case studies, opportunities and profitability are all covered. Specific market verticals are covered in addition to new enabling technologies. Please visit www.IDTechEx.com/IoTEurope17/Register and use discount code IIOTWORLD20 to receive 20% off the full conference price.

Internet of Things World returns to the Santa Clara Convention Center in the heart of Silicon Valley, for 3 days of learning, discovery, partying and networking. With over 11,000 attendees expected through the doors, 400+ global thought leading speakers and 250+ sponsors and exhibitors, Internet of Things World is the largest IoT event in the marketplace, with the largest span of IoT vertical and horizontal themes being covered.

​The Annual McRock IIoT Symposium brings together the global leaders in the Industrial Internet of Things (IIoT). The Digital Industrial Revolution is underway and every industrial company will be impacted by the new competitive forces of the IIoT. Join senior executives from the largest industrial and technology companies, alongside savvy investors, and agile and innovative private companies for a day of knowledge sharing, networking and entertainment. The 6th annual McRock IIoT Symposium will be held at the Theater St. James (the beautiful old Canadian Bank of Commerce) in Old Montreal  on May 18, 2017. For the first time ever, the event will be available to attend on a first come basis.