Securing your ICS Supply Chain – How to Thwart Attackers and Satisfy Regulators
Virtual Conference sponsored by aDolus Inc.
Thursday, October 8, 2020
11:00 AM (ET)
Securing ICS software supply chains is becoming increasingly urgent. Attackers, including criminal and state-sponsored groups, are turning their attention to the ICS supply chain as fertile ground for exploitation. And it is not going unnoticed. Not only are critical industries starting to devote serious resources towards the problem, but regulators are stepping in, like in the power industry, where supply chain regulations such as NERC-CIP-013 are taking effect in October. And with mounting attacks on the medical industry during COVID-19, new regulatory pressures are inevitable. Securing ICS supply chains is a complex undertaking and this virtual conference will highlight key issues, the limitations of currently available technologies, and solutions for safeguarding against attacks.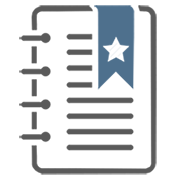 Threat actor techniques and tactics

Product vulnerabilities

Federal regulations

Proven successful security architectures

Specific threat examples and a framework funded by the DHS to safeguard against ICS supply chain attacks

How to satisfy regulatory requirements like NERC CIP-013, without introducing onerous or error-prone processes

Capabilities including: Counterfeit firmware detection, Mystery subcomponent detection, Version validation, Certificate chain validation, Detection of blacklisted software

Opportunity to ask the experts your specific questions

An end-user experience using FACT (Framework for Analysis and Coordinated Trust) as a software supplier to critical infrastructure operators
Greg previously served as the CEO of Tangent Company, inventor of the Watercycle™, the only commercial residential direct potable reuse system in the country. Greg holds a Bachelor's of Science degree in Environmental Science and
Eric Byres is widely recognized as one of the world's leading experts in the field of industrial control system (ICS) and Industrial Internet of Things (IIoT) cybersecurity. He is the inventor of the Tofino Security technology – the most widely deployed ICS-specific firewall in the world
Patrick Miller (CISA, CRISC, CISSP-ISSAP, SSCP, CEH, NSA-IAM, CVI) has dedicated his career to the protection and defense of critical infrastructures as a trusted independent advisor. He is a Managing Partner at Archer Security Group, as well as the founder, director and president emeritus of EnergySec, a 501(c)(3) nonprofit organization
Bryan Owen is Security Architect at OSIsoft LLC, makers of the PI System and LF Edge Foundation member fostering IIOT innovation. Bryan is an ambassador for advancing state of the art practices for industrial software security and critical infrastructure protection.  He is also active in public/private partnerships
Megan Samford, VP, Chief Product Security Officer for Energy Management at Schneider Electric, is a security executive with focus on industrial control systems security, critical infrastructure protection, and risk analysis. In her role at Schneider Electric, Megan is responsible for driving the product security strategy and program for Schneider Electric's
An entrepreneurial software engineer with global business leadership experience and a passion for digital transformation. Lucian has worked in the industrial software and automation industry since 1998. He holds a BSEE from Cleveland State University and an MBA in Entrepreneurial Finance from Case Western Reserve University. He