Top 10+1 reasons to attend the Advanced Manufacturing Show
Top 10 reasons to participate in the Advanced Automation Technology Expo (ATX) & Advanced Design and Manufacturing show, Cleveland March 29-30, 2017
We look forward to seeing you in Cleveland during the Advanced Technology and inaugural Advanced Design and Manufacturing (ADM) show, March 29-30, 2017 and spending two days of thought leadership and knowledge sharing to empower you to take your operation and organization to the next level of performance. There are so many reasons to attend, but I attempted to summarize the top 10:
Greater Ohio attendees include more than 595,000 employees working at over 14,500 manufacturing establishments, and they represent these strong regional industry clusters.

Manufacturing contributed $99.8 billion to Ohio's gross state product, a 12% increase

$1 billion invested in biomedical in last decade

700+ biomedical and medical device firms X 350+ food processing & manufacturers

400+ companies in Ohio dedicated to compounding chemicals & materials

435 companies in instruments, controls & electronics

4th in U.S. employment in electrical equipment manufacturing

$8 billion cluster of aerospace & aviation

$31 billion of automotive related gross regional product shipped out of state annually

Attend the Industrial Internet Consortium

session on Machine Data analytics in Smart Manufacturing
Bonus: Arrange a briefing with IIoT World, the first global publication focused 100% on covering Industrial Internet of things @IIoT_World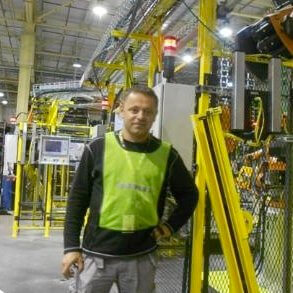 Testimonial:
"Cleveland has a wealth of manufacturing knowledge and talent and supply chains that cut across many verticals. Our largest contributor to regional exports and the main driver of our entire economy IS manufacturing. An event that would pull together companies to both learn, network AND potentially drum up business would not only draw a crowd, but be very impactful for our region." Ethan Karp, CEO, The Manufacturing Advocacy and Growth
Yes, our editors and contributors are hand picked and have  a wealth of hands on experience in automation and IIoT
About IIoT:
IIoT World is the first global publication focused 100% on the Industrial Internet of Things and is written for professionals who use industrial automation equipment, systems and technologies for manufacturing & process industries. IIoT World combines journalistic coverage with data analysis to expose the stories, players, trends and innovations that shape the IIoT as well as applications, new products, news,  strategies.